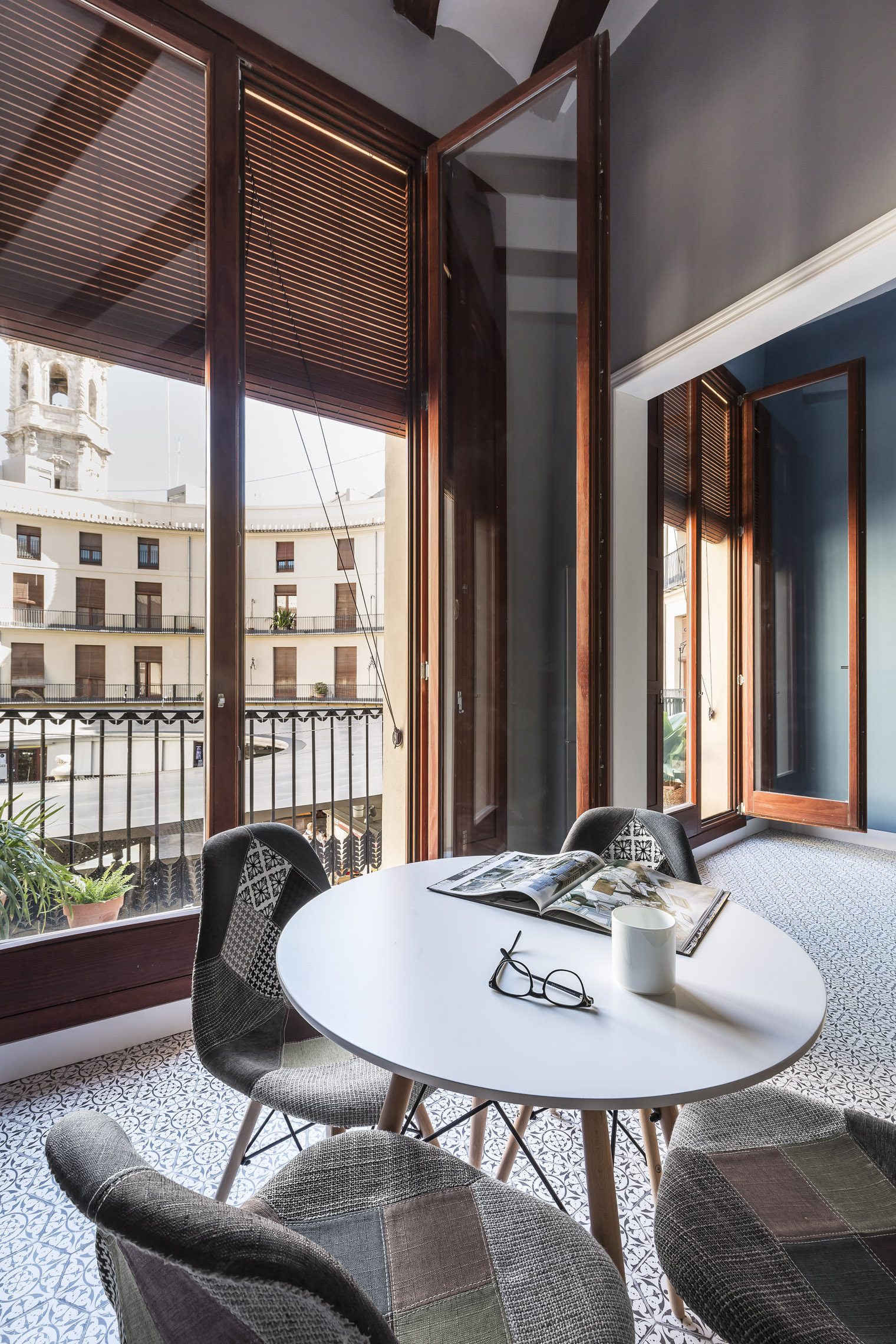 Interior en la Plaza Redonda
Interior en la Plaza Redonda
Interior en la Plaza Redonda
Interior en la Plaza Redonda
Interior en la Plaza Redonda
Interior en la Plaza Redonda
Interior en la Plaza Redonda
Interior en la Plaza Redonda
The home stands in the iconic Plaza Redonda in Valencia, with wooden slat blinds and cast iron balconies on the curved façade.
The project was developed in collaboration with Svetlana Ragozina, owner of the property and architect. Together we have searched for solutions where areas for daytime use have spacious views over the square, and night-time and bathroom areas are built towards the narrow streets of the old town. While aiming to bring sunlight into most of the home, leading ultimately to a bright house that is full of life.
The materials used aim to enhance the old architecture and structure of the home, with no false ceilings and leaving installations that are usually hidden away on full view.